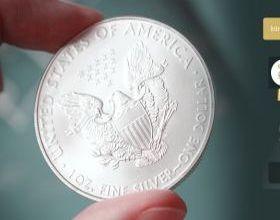 7k Metals provides a better way to purchase precious metals. Through our Membership, you have immediate access to AT COST pricing on Gold and Silver US Eagles, Canadian Maple Leafs, premium or generic bullion bars and more!
Everyone that joins before 8-27-17 is Grandfathered in at the Copper Level
NEW Opportunity Call and Playback Number
New Conference Call Number:(515) 739-1015 PIN 170536479#
Play back of Recent Call (605) 475-3273 Code 96
The 7k Metals approach to servicing our customers is unique. We provide an avenue to obtain the most sought after products in history at the best possible price. It's that simple. Our Coin of the Month program is a convenient way to collect the very best of the best in the numismatic coin world. It's such an awesome way to build tangible, valuable assets!
See our web site for more info